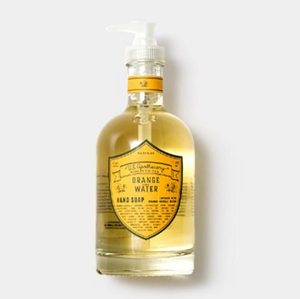 US Apothecary Orange Water Hand Soap
Infused with orange water, this exclusive formula is moisturizing and cleansing. Made with a blend of select  vegetable oils  including  sugar cane, aloe vera, vegetable glycerin and other botanicals.
Made from renewable resources, this product has no petroleum or animal components.
This lightly sudsy soap is moisture-rich and coats the skin with protectants.
More than 98% natural. Made in the USA. 12 oz.