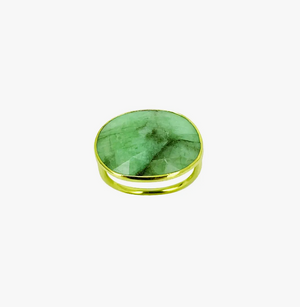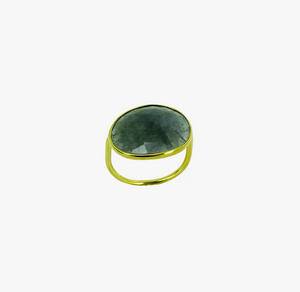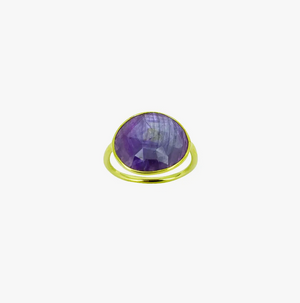 Sophie Deschamps Sita Ring
Gold plated ring, flat stone set with labradorite, star ruby, moonstone and emerald

Available from size 6-9

A flagship piece of our collections, our little darling, the sita ring is a must-have. The beauty of its natural stone and the originality of its shape, make this jewelry a trendy piece to have in its collection! Once worn, you won't want to leave it.

All our jewelry is water resistant, however we advise you to avoid contact with perfumes and perfumed creams.