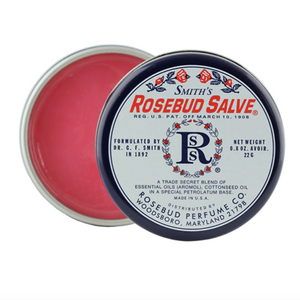 Rosebud Salve
This is the cult product that never goes out of style.

Made with the same formula since the 1890s by the same family in the same building in Maryland, Rosebud Salve is a true classic.

Most people use it as a lip balm, but it is a multi-purpose ointment, great for cuticles, dry patches, minor skin irritations, etc.

0.8 ounce / 22 gram tin.