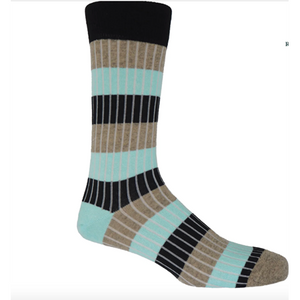 Peper Harow Chord Men's Recycled Sock Turquoise

Strike the right chord with the perfect luxury socks. The chord men's socks are ethically made from grs certified recycled cotton, derived from plastic bottles and pre-consumer cotton.

Knit: 168 needle gauge.
Material: 39% recycled cotton, 39% recycled polyester, 21% polyamide, 1% spandex.
Country: made in england.
Care: wash inside out, with similar colours and at 30 degrees.