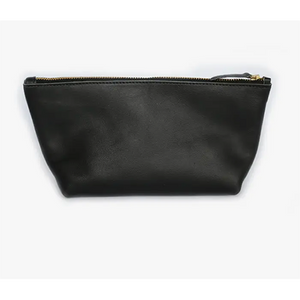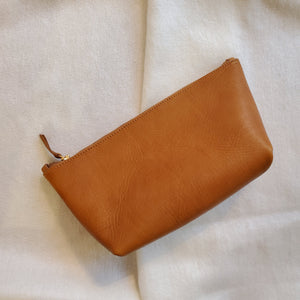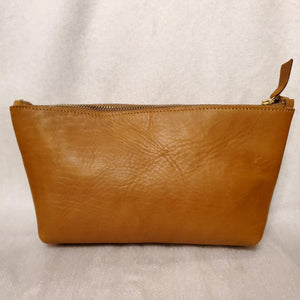 Meyelo Lili Zip Bag Small
Our Leather Collection is made with premium cowhide using sustainable methods in our tanning process to ensure high quality heirloom products that will stand the test of time as they patina over use.
Our small Lily Zip Bag is handmade using oiled cowhide and durable zipper closure. The perfect petite bag for all your cosmetics or small favorite things.
MATERIALS: Natural cowhide leather. YKK zipper.
MEASUREMENTS:
Height: 5"
Width: 9 1/2"
Depth: 2 1/2"