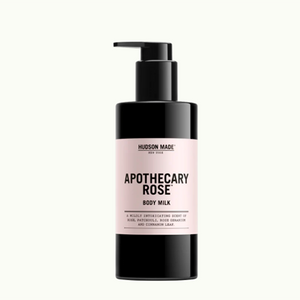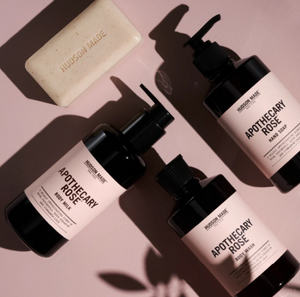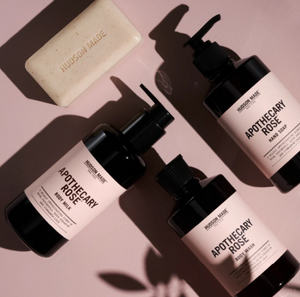 Hudson Made Apothecary Rose Body Milk
Our distinctive and natural Apothecary Rose fragrance strikes the perfect balance between masculine and feminine with mildly intoxicating Rose, Geranium, Cinnamon Leaf and Patchouli.
• Hydrating and Balancing.
• Suitable for all skin types.
• Paraben, Phthalates, Sodium Lauryl Sulfate Free.
• Contains Nut Oils.
• For external use only.
This emollient rich Body Milk is ideal for all-over body care. Specially formulated with Shea Butter, Aloe Leaf, Sunflower Seed Oil, Calendula Oil, and Passion Fruit Seed oil for maximum hydration and penetration without leaving the skin greasy. Our Body milk is Hypo-Allergenic and contains no Artificial Colors and is Paraben, Phthalates and Sodium Lauryl Sulfate Free.
200 ml