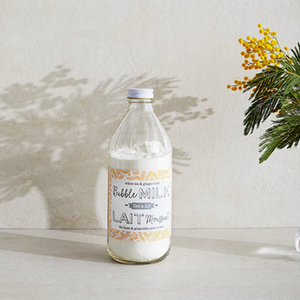 Dot & Lil White Ginger Bubble Bath Milk
A bubbling version of our best-selling powdered milk baths! Our classic milk formula, now with lots of frothy bubbles. Bubble milks create a moisturizing and luxurious bath surrounded by rich bubbling milk. Skin is left soft, moisturized and lightly scented.
White Tea & Ginger is a soothing, comforting blend of fresh ginger heart notes with a warm tea base. A soft, almost woody scent with a touch of sparkling fresh ginger. 
340 g/12 oz