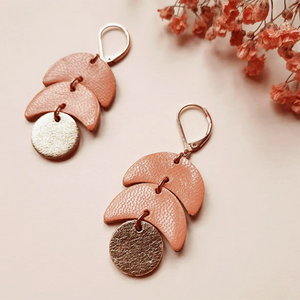 Calder Melon Earrings
The combination of orange and gold shades of this jewel underlines the sophisticated charm of this pair of earrings.
This jewel made of three leather inserts pays homage to calder mobiles.
The "dormeuse" type fasteners are gilded with rose gold for an even softer look.

These designer earrings are handcrafted in our Parisian workshop.
Made in France.