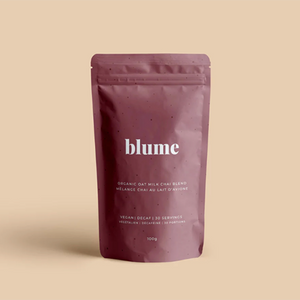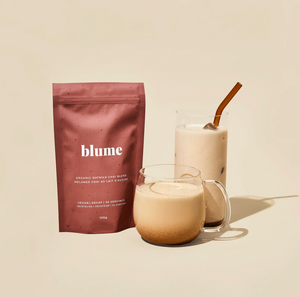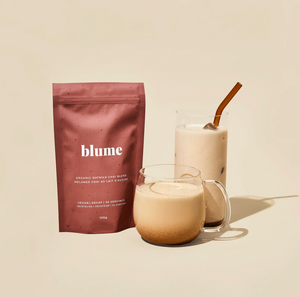 Blume Oat Milk Chai Blend
A warm cup of Chai, but make it decaf and hold the syrup. This blend of superfood spices is rich, bold, and oh-so-familiar, with a dreamy touch of oat. Sourced from co-operative organic farms in India, this blend works hot, cold, blended with coffee or in a smoothie, any time of day. Turns out the perfect Chai does exist. And it's right here — you ready?
100g = 30 servings
Ingredients: Organic Black Decaf Tea Extract, Organic Oat Milk Powder, Organic Ginger Root Powder, Organic Cinnamon Powder, Organic Cardamom Powder, Organic Black Pepper Powder, Organic Ground Cloves, Organic Nutmeg Powder, Organic Fennel Powder, Organic Milk Thistle Powder.

Vegan, decaf, refined sugar-free, gluten-free, and certified organic.