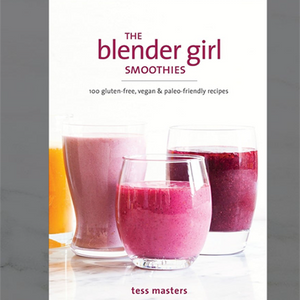 Blender Girl Smoothies
This book contains 100 of the best smoothie recipes from The Blender Girl collection.
All of the recipes are vegan (dairy-free, egg-free) and gluten-free, and use whole plant based ingredients and natural flavorings, seasonings, and sweeteners.
Many of the recipes are also nut-free, soy-free, sugar-free, keto-friendly, and paleo-friendly.
256 pp