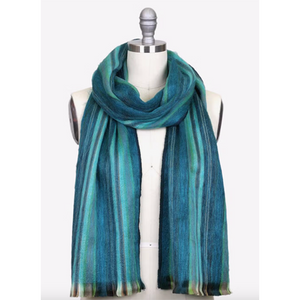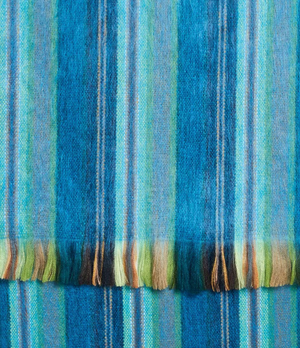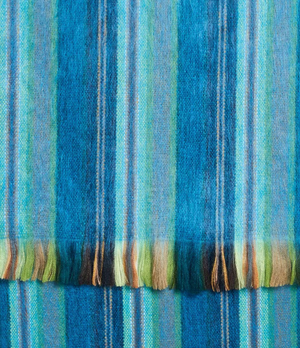 Alpaca Scarf Bluetini

The cool blue shades of the Bluetini will instantly transport you poolside with a refreshing cocktail in hand. That's right, experience the warmth and buzz of summer, no matter how temperatures are dropping outside. Because the scarf is made from alpaca, you get to wrap yourself in incredible warmth and softness.

Size: 11" x 78"
Unisex

Material: 60% Alpaca / 40% Acrylic

Care Instructions:
Dryclean Option or
Machine wash, delicate/ Dryer on low to fluff fibers back up.

*Recommended: Use a soft bristle brush (upholstery) to comb the fibers back in the direction of the weave and iron on low.